A Better Class of Cleaning in W8 and W14 from West Kensington's Premier Cleaning Company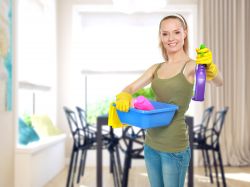 As a house cleaning company of many years standing within the borough of West Kensington, we've seen our W8 cleaning firm West Kensington Cleaners grow to become a much sought after and highly respected home cleaning agency in West London. This is not just because of our excellent reputation, superb cleaning services and low prices. It's also because so many residents in West Kensington have realised that hiring our cleaning company takes care of all your cleaning duties at once. Lifestyles have changed over the years and with the ever increasing time demands on our already busy lifestyles, it means the phrase 'there's not enough hours in the day' has never been truer than it is today. Which is why a phone call to our cleaning agency on 020 8434 7274 can ease the strain of your West Kensington house cleaning by simply doing it all for you.

No more, trying to juggle a busy work schedule or the demands of a busy social life with trying to put the hours aside for house cleaning. No more will you have to go around the house, dusting and polishing, mopping and vaccuuming, scrubbing away when you're already exhausted after a hard day or a hard week at work. What makes our company so attractive to the residents of West Kensington, is we can give you this top quality cleaning for a very affordable price. We can do this partly because we're a local company. We have less distance to travel for instance, which can save on things like fuel. We pass these savings on to yourself. Why pay for the fuel prices for some lesser quality cleaning company to come from the other side of London? The best cleaning agency is right here on your doorstep. It's what more and more people are realising on a daily basis. That hiring our cleaning firm makes sense on so many levels.
Entrust the Most Professional House Cleaners in West Kensington W14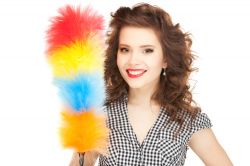 Our cleaners themselves are fully vetted and security cleared to work for our company. We believe it's essential as a responsible, professional cleaning company that you can trust our company and our cleaners completely. They're also trained in all aspects of W14 house cleaning. Kitchen cleaning, living room cleaning or bathroom cleaning for example each have their own individual skills which are required in order to give better overall house cleaning. If you're especially happy with the work of a particular cleaner, then subject to availability, you can request that cleaner again by simply calling us on 020 8434 7274. This is giving you a personal cleaner you know and trust to carry out your house cleaning to the standards you require on a regular basis.
Get Easy and Speedy House Cleaning Help in W14 that won't Let You Down
We are also completely flexible in what you want in regards to W8 house cleaning. If it's a one-off domestic cleaning service or a spring clean or a regular daily or weekly service ... whatever you want, you get. With us being a local company, we can also be at your home fast if you have an 'urgent' house cleaning requirement such as clearing up the aftermath of a party or perhaps just a spilled wine glass. It may be you can't face cleaning the oven on a particular day, then our oven cleaning service is just for you. You may also like to try our carpet cleaning or our upholstery cleaning service. We have a range of specialist cleaning services to give your home that extra freshness, shine and sparkle. So for all your W14 home cleaning West Kensington, ring your professional, local company. Why pay more for less, when you can pay less for more? Call West Kensington Cleanerson 020 8434 7274 today.