Testimonials
I contracted WestKensingtonCleaners to take care of my rug cleaning needs and they achieved...
Channon Young
Wonderful service from start to finish - WestKensingtonCleaners's employee were so kind and...
Isabella W.
I booked WestKensingtonCleaners to take care of my living room sofas and armchairs. Their...
Caroline Conway
Cleaning an office is a lot of work, but it is a necessary chore. My workplace found the...
Kyle Baker
West Kensington Cleaning Services have been a great help with my end of tenancy cleaning. I...
Martha Dean
I have tried out so many cleaning companies for my office, but none could do the kind of...
Matthew
As an independent estate agent I often need cleaning companies to carry out end-of-tenancy...
Stephanie R.
End of tenancy cleaning. I knew it would be problem for my move but I'm happy to say I was...
Terry Yates
The most difficult thing about managing student properties is making sure that things are...
Stefan E.
End of tenancy cleaning was something I was not looking forward to when we were moving out of...
Jennifer
The Best West Kensington Cleaning Company with the Best Cleaning Service in W8 and W14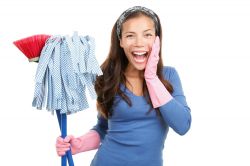 There's one West Kensington cleaning company which stands above all others in terms of quality, reliability and all-round service. That's West Kensington Cleaners. We're West Kensington's premier cleaning firm which has been helping to keep the homes and businesses of West Kensington cleaner and more hygienic for a number of years. It's not just our high standards which the residents of West Kensington love. It's our range of services and our all-round customer service. No job is too big or too small. Whether it's house cleaning, office cleaning, carpet cleaning, end of tenancy cleaning...our high quality standards never fall. Yet, we always keep our prices low. Which is why when you call us on

we can give you a free quote. You'll like what you hear and like thousands of previous satisfied customers and clients, you'll be delighted you found us right here in West Kensington.
Competitively Priced Cleaners Services in West Kensington W14
One reason we can keep our prices low is because we're a local W14 cleaning firm. This doesn't mean we are a small company however. We have the resources and the skilled cleaning personnel to clean any size of house or business. We clean mansions as well as studio flats. We clean small offices to office blocks. The reason we can do this is because we give you a tailor-made service based around your individual property and your individual requirements. So when you call phone us on

, we listen to what you have to say as well as informing you of how we can help you. We have a commitment to give you the exact West Kensington cleaning service you require. Our superb cleaners, all fully vetted and fully trained, will polish, dust, wipe, mop and scrub your house till it's really looking like a home. No more will you have to put hours aside for the time consuming and energy consuming house cleaning. With one phone call, it's all done for you.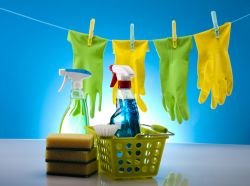 Likewise, for your business, our W8 office cleaning service and our W14 commercial cleaning service gives you cleaners you can rely on. With our years of experience, we know reliability is such an essential quality you're looking for in your office cleaning staff. We give you those employees who are also trained in how to clean specific office furniture and how to clean within a working environment. We cause less disruption so you don't lose any productivity. We can also be the key-holders for you. We're already the number one choice for many businesses in West Kensington and because we can give you this service at such an affordable price, you'll never go over budget.
Call Now for a First-class Cleaning Service in W14 Area
For homes and businesses we also have fantastic specialist services such as our carpet cleaning service. Our expert carpet cleaners W14, use the latest carpet cleaning techniques along with environmentally friendly products to bring your carpet back to life. It can also be helpful in terms of hygiene, hindering possible allergens hidden within the fibres of your carpet. With our caring but thorough cleaning methods, you'll have a carpet again which not only looks great but is deep cleaned. Our upholstery cleaning service is also very popular in West Kensington. Whether it's for sofa cleaning or other upholstered furniture, we uplift the in-grained dirt which in turn revitalises your furniture. We also have other services such as oven cleaning, end of tenancy cleaning or after builders cleaning. So call West Kensington Cleaners today on

and see how we can help you. We're the West Kensington cleaners who deliver a better class of W8 cleaning service. The superb cleaning service you expect and deserve.