Superior W8 and W14 Upholstery Cleaning from a superior West Kensington Upholstery Cleaners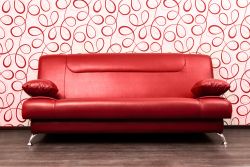 Upholstery naturally picks up dirt over time. No matter how careful you are, the arms of sofas and settees especially can become faded, through lack of cleaning. The problem is of course, that you just can't use soap and water without damaging the fabric. You could hire or even buy expensive equipment but when you're partly trying to save money, it kind of defeats the purpose. The real cost-effective solution is to hire the West Kensington upholstery cleaning service of West Kensington Cleaners. We're a cleaning company which is already highly regarded for this cleaning service and many others it provides to the residents of West Kensington. Our efficient cleaning method which includes a quick upholstery drying time, is very popular with tenants and home owners in the area. If you'd like to discover more about our W8 upholstery cleaning, you can ring us on 020 8434 7274. We'll tell you everything you need to know including how surprisingly inexpensive our prices are.

Although our prices are satisfyingly reasonable, this doesn't mean you receive any less of a service. True professional W14 upholstery cleaning is a skill which can take years to perfect. Our West Kensington upholstery cleaners examine each item of upholstered furniture on an individual basis in order to determine what particular cleaning method would be best suited for your furniture. In line with our green credentials, we only use products which are environmentally friendly and in turn non-toxic and non-damaging for your home. We achieve the best results by being the cleaning firm which treats your upholstery with the care and attention it deserves. It's remarkable the difference our particular cleaning techniques can make to your sofa, settee, curtains and other items.
Hire Our Courteous and Helpful Upholstery Cleaners in West Kensington W14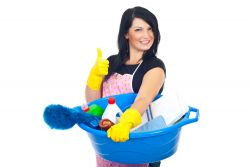 We deep clean your sofa so it's not just the outward appearance which changes for the better. Importantly, we can alleviate in-grained dirt which is hidden beneath and between the fibres of your sofa. We release this dirt which can inhibit the overall brightness and freshness of your furniture. In doing so, we can also alleviate problems which occur with allergens, dust-mites and deep down grime. It's just one more reason why our W8 upholstery cleaners are so popular in West Kensington. As for our cleaning employees, like all our employees, they're security checked as well as extensively vetted. We have the best staff working for us and the kind of cleaners you want in your home. They're also courteous, friendly and helpful. Our office staff are likewise polite and always willing to assist you in any way. When you call us on 020 8434 7274 for instance, you'll always find this to be the case as these qualities run through the heart of our West Kensington cleaning business.
Hire Reliable West Kensington Upholstery Cleaners and Keep Your Sofas Fresh and Clean
To compliment your West Kensington upholstery cleaning, you may like to try our highly-praised carpet cleaning service which gives just as much care and attention as well as quality cleaning for every type of floor covering. We're the local company who are the professional local company, proud of the cleaning service we give and the high standards we have, whatever cleaning task we're faced with. We'd be delighted to assist with your home cleaning and in particular for you to experience our remarkable W14 upholstery cleaning. What's even more remarkable are our prices which are based on giving the people of West Kensington the very best service for a very low price. Call West Kensington Cleaners on 020 8434 7274 and find out why your local upholstery cleaning company in West Kensington is regarded by many to be the best upholstery cleaning agency in London.